Skip to main content
Sarah
Carpenter
Digital Strategy Analyst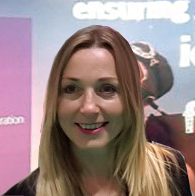 Sarah
Carpenter
Digital Strategy Analyst
Sarah came to Eonic back in 2014, bringing with her a rich and rounded set of business skills. She has fulfilled many roles within the organisation; accounting, enabling our marketing efforts, supporting our sales function and managing all key administrative areas of the business.
Experienced and motivated, always ready to meet new challenges, Sarah has embraced her new role as a Digital Strategy Analyst.
She now works as part of our busy SEO and Digital Analysis team, undertaking analytics reporting, web performance research and Google Ads management. 
Experienced in Google Analytics and qualified with Google Adwords certification, she continually strives to develop her knowledge base to further enhance and improve web performance and deliver the highest standard of analytics and digital strategies to our clients.